With the school year just around the corner, I've gotten a number of requests for healthy breakfast recipes and tips for starting the day smoothly.
The most important thing is preparation. If you plan in advance you will succeed – I promise! Whether you're trying to follow a healthy diet, fuel your kids or just find a stress-free way to start your day, preparing breakfast in advance will help you succeed.
What makes a healthy breakfast?
To start your day off right and fuel your body, you should eat a balanced meal that includes protein, fat, and complex carbohydrate. I recommend eating from at least 3 food groups. This variety helps fill you up and keep you full longer. When you eat just carbohydrate (cereal and milk with a banana) you will get a sugar spike followed by an insulin spike that might make you feel energetic initially, but will leave you feeling sluggish and hungry. It may also lead to more cravings for carbohydrates throughout the day.
Some examples of a healthy, balance breakfast include:
plain yogurt parfaits
egg bake or quiche
breakfast sandwich
cereal with milk and nuts
omelette
I do NOT believe there needs to be "kid-friendly" breakfast options. Kids will adapt to their environment (think of babies from other cultures who commonly eat curry or hot pepper for breakfast). Your kids should be offered the same things you eat. How else do you expect them to be healthy, varied eaters? I highly doubt your child is going to ask for vegetables in his omelette if you don't ever offer it to him. Food manufactures spend millions of dollars on research to learn our palettes and what hooks us. They want us to crave their product and keep coming back. If you always offer your kids processed convenience foods these will become their taste preferences.
An example – we have only given our children plain yogurt. Most adults give me a look of disgust that we eat plain yogurt, because once you've tasted flavored yogurt, plain yogurt is far from enjoyable. But this is all our kids know. Occasionally we will give them a flavored yogurt if we are out and that is all there is available. And believe me, they ask for flavored yogurt at the store, but we know what is best for them and stick with good old full-fat plain yogurt.
Breakfast Meal Planning
The ideas above sound great, but making them happen before 7am for you, let alone anyone else in your family, can be a challenge. That is where meal planning comes in! Planning in advance will prevent the last minute convenience options and will set you for success. And when your morning starts right you are much more likely to have a successful day moving forward.
You should decide on your breakfasts for the week in advance. There are hundreds of healthy breakfast recipes on pinterest. I'll just list a few ideas here. Pick 1 day on the weekend to pre-plan your school-day breakfasts. Bonus points if you get your kids involved!
Simple Yogurt Parfaits
Ingredients
Large tub of plain yogurt
fresh or frozen fruit
homemade granola or oats
Nuts – ex. slivered almonds, peanuts, walnuts, cashews
Seeds – ex. pumpkin, sunflower
Directions
Collect enough cups/containers to fill for the entire week (5 for each person)
Portion 6-8oz of yogurt into each container
Place 1/2 cup of frozen or fresh fruit on top
Seal container and place in the refrigerator
Dry toppings

Place in either a large container for the entire week and keep a 1/2 c scoop nearby
OR pre-portion (about 1/4 cup for granola and 2Tbsp nuts/seeds) into individual containers
101 Cookbooks Chia Seed Yogurt Parfait – http://bit.ly/300IzDa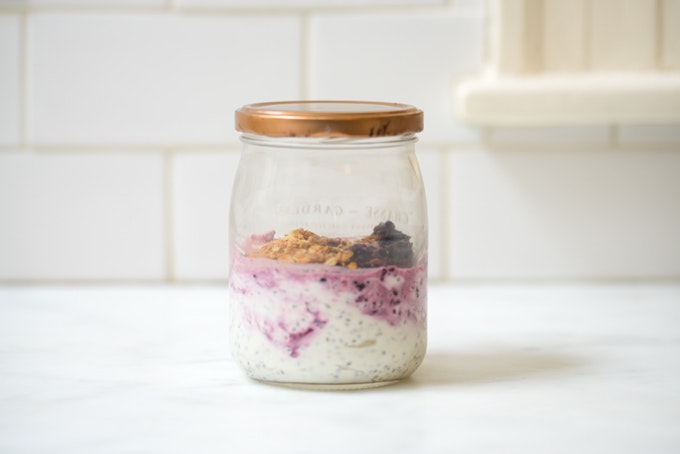 PB Overnight Oats with Chia Seeds by the minimalist baker – http://bit.ly/2ZZPYTd
Berry Overnight Oats by Pinch of Yum – http://bit.ly/2ZX2TWh
Mini Egg Bakes from Eat.Drink.Love – http://bit.ly/300anaT
Homemade Larabars from my recipe page – http://bit.ly/302ptwK
Energy Balls by Lean Green Bean – http://bit.ly/30014Yt (other variations on her site)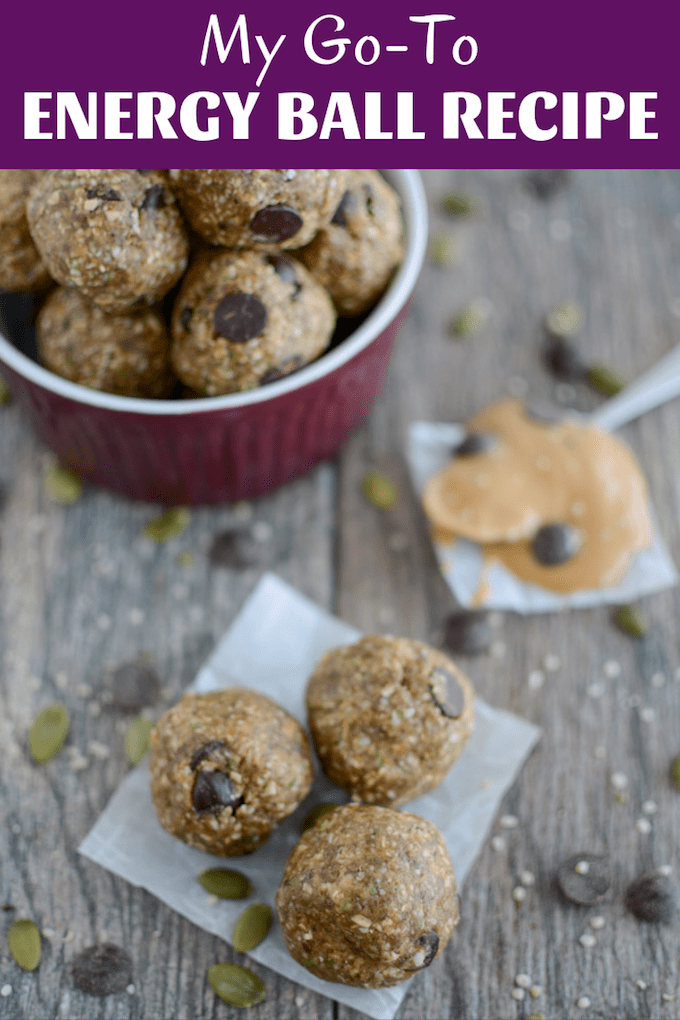 Breakfast Sandwiches by a Sweet Pea Chef – http://bit.ly/300nuZw
Egg Bake from my recipe page – http://bit.ly/2ZX6J1q

Easy Breakfast Roll-ups by Home Cooking Memories – http://bit.ly/2ZX7CHi
Quiche Cups by Gimme Some Over – http://bit.ly/2ZXYvX5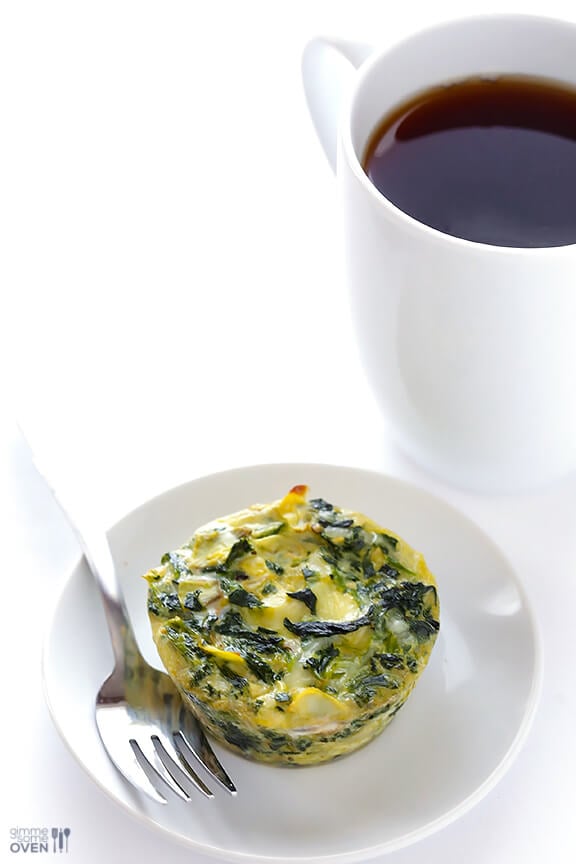 What is your go-to breakfast recipe? Do you get the kids involved?