Today's post is all about your core. This topic HUGE and as I have been working on it over the last week it is wwwaayyy too big for one post. For this reason, there will be 2-3 pots is a series called "Core Health!" Now this is not "how to get a six-pack" or "how to get swell."
Sorry, but I could care less if you are so ripped you can flex each ab muscle separately.  This is all about your entire core – from your knees to your nipples as I recently heard someone say. I will be talking all about your functional core which is essential for everything you do! It's key in posture, injury prevention, proper digestion, and feeling great with every activity you take on!
I would estimate that 3/4 of the people I see who complain of low back pain, knee pain, or shoulder pain have these problems because of poor posture and physical inactivity. Some professionals would also say their weight is the culprit, but I am pretty certain if they were exercising daily and strengthening their core, they could still have significant improvement in their symptoms without weight loss.Poor posture leads to so many problems. You are prone to injuries in daily living as well as when you start exercising.
Women are especially at risk because of posture changes and core weakness that occur with pregnancy. One reason is that the stretching of the abdominal muscles can lead to the development of diastasis recti and a weak core, which can make it difficult to hold proper posture. While men may find today's post helpful, this one is really geared towards the ladies. Feel free to stick around and read more, but if talking about the pelvic floor weirds you out, you can stop back for the next post where we will talk about posture.
Pelvic Floor and Diastasis Recti
When people hear "pelvic floor" they almost always think kegals. But there are SOOO many more exercises and muscles involved in your pelvic floor. But what is the pelvic floor?  Take a look at this short video to see exactly what I am talking about.
As you can see the pelvic floor is the base of your entire core and if it is weak there can be major problems and challenges with strengthening the rest of your core.
To start, you need to find your pelvic floor muscles. These are muscles most women have never had to think about before and may have trouble engaging. No worries, after a week of some basic exercises you should be able to locate those muscles without much difficulty and begin engaging them intentionally.
Find your floor
When you're all I'm in the bathroom next, I want you to stop your urine stream six times. This is your pelvic floor! This will give you an idea of what those muscles feel like and how to use them. To engage them, you lift up and in. Now you can begin to engage them throughout the day to start to be more mindful of when you use them, how to use them, and where they are spatially in the body. This is body mindfulness!
Look at you being all in tune with your body!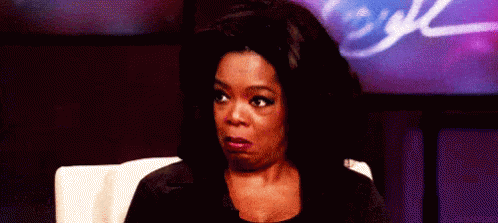 ✨✨ Challenge – for the next 3 days, find your floor daily. Engage the muscles once an hour and learn how to tighten and relax them. This will help when we begin to talk about diastasis rectus and strengthening your core!