I hope you found the Nourished and Content – Stay on Track This Holiday Season series to be helpful! I made action-oriented worksheets for each post, so be sure to head over to the Free Resource Library to grab your copies and start taking action today. Plus, it's not too late to grab your intuitive and mindful eating workbook to get a jump start before 2020.
Since the last series is wrapped up, I figured I'd continue on with another Simple Swaps for Success. This week is all about LUNCH.
Lunch is an interesting meal. It's usually right in the middle of a work day, at a time when we need a break but also realize how much more needs to be done before we leave. The default is often to eat in front of a computer to get just a few more pieces of work done that would otherwise be tagged on to the end of the day. If you're anything like me, lunch is a love-hate relationship. I often wish I could just keep working and check more off my list. At the same time, my brain and body need a break to regroup and energize for the hours ahead.
Honestly, lunch is an extremely important meal that we need to be more thoughtful and intentional about. I recently posted about this on SheMD – click here to read it! It is easy to think we don't need a break. That we can power through, even if that means eating in front of the computer. Have you ever noticed what happens when you do this? Maybe one of these resonates with you:
You don't enjoy any of your food
You don't actually get much of any work done because you're busy trying to eat way too fast
You overeat to the point that you feel stuffed and tired
You get that 2pm crash that follows an hour or so later – the kind when you can't keep your eyes open, despite a fresh cup of coffee
You find yourself snacking all afternoon long
You can't seem to focus on your work mid-afternoon; social media, email and less important tasks keep creeping in and destroy
Do any of those resonate with you? If so, you're in luck! First, head over to my recent post about Taking Back the Meal to start being more intentional during lunch. Then continue on below for 3 ways to add more nutrition to your lunch so you can stay full and focused all afternoon long. The recipes listed in each section could easily be put in any of the three sections, so don't worry – everything listed here is a great option for lunch!
Simple Swap for Success 1: Stay Fuller Longer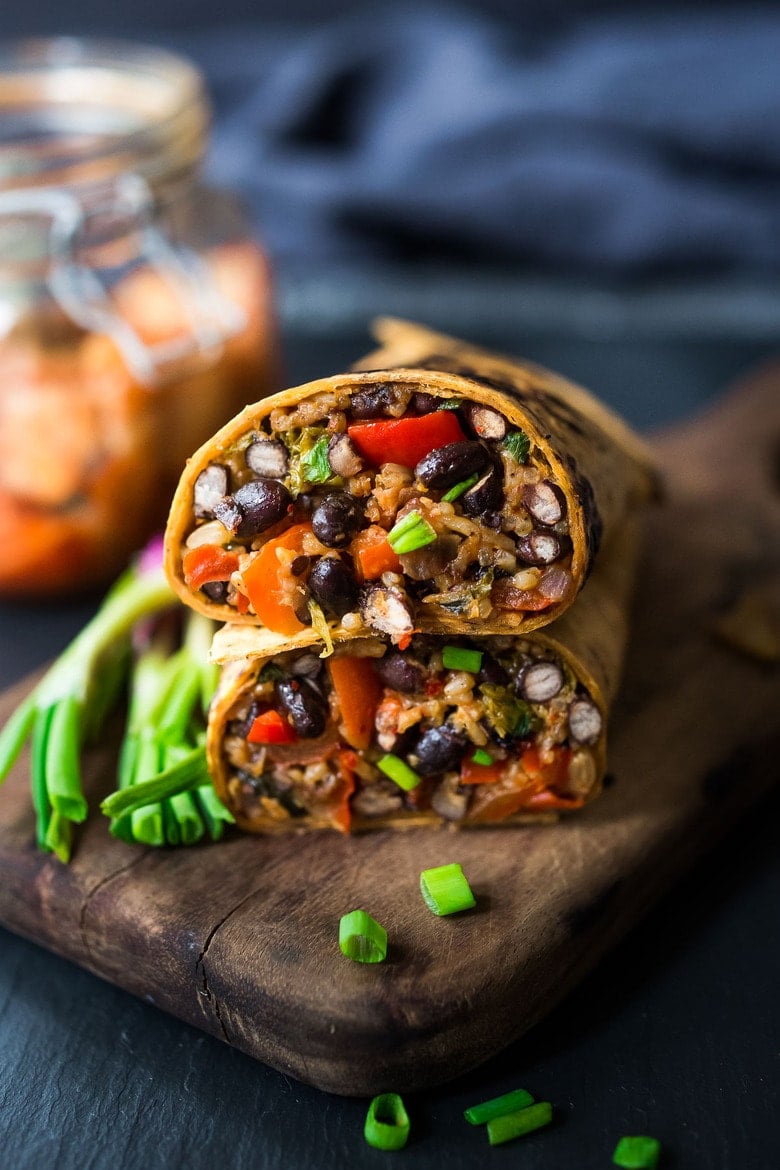 No one wants to eat lunch and then be hungry a hour later. We're all busy and the idea of having to set aside MORE time to eat is just frustrating. The keys to staying full longer are:
more fiber
enough calories
include fat and protein
These things can be incorporated into any meal you have in mind. Ask yourself – is there fiber? fat? protein? If you answer yes, you're likely going to feel full and satisfied well into the afternoon. Try these lunch options out:
Simple Swap for Success 2: Avoid Mid-Afternoon Fatigue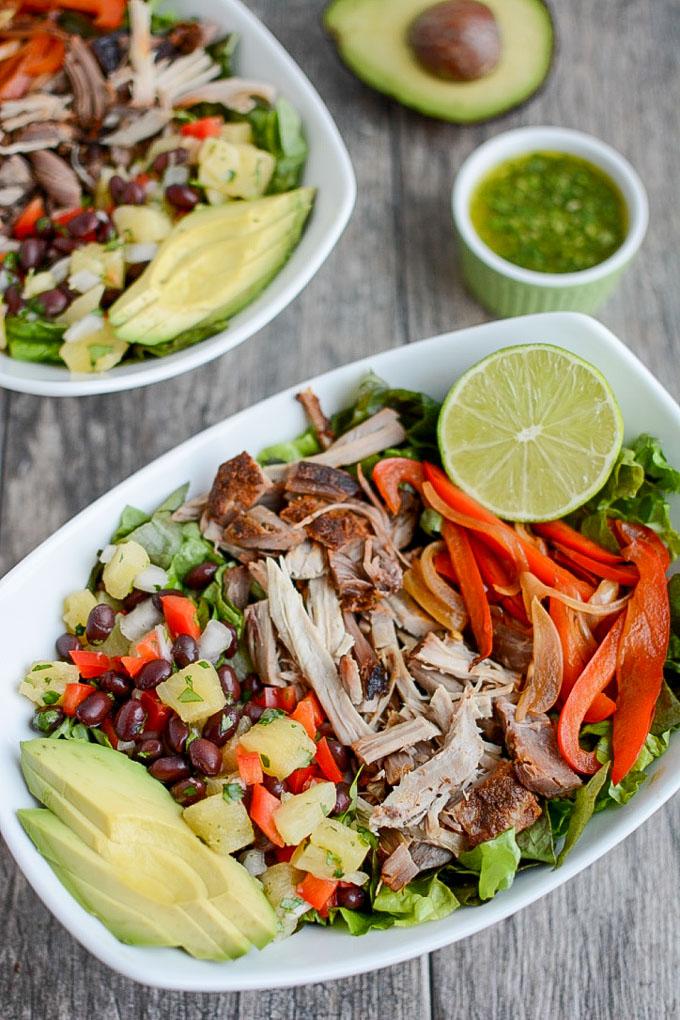 Let's say you listened to my advice above and made sure to load up on lunch so you can avoid having to snack all afternoon long. But sometimes, a hearty lunch leads to the dreaded mid-afternoon fatigue. You know what I mean – the time when you wish you lived in Spain so you could take a little Siesta and just nap for a few minutes? This often happens because of a peak and subsequent crash of your blood sugars (you can read more about that here). So how do you to ward this off? Try to limit simple sugars and low-fiber carbs. Here are a few examples:
If you eat fruit, only eat whole fruit and stick to 1 serving. Berries are the best option.
Avoid artificial sweetener – some people are sensitive to this and despite it having no actual sugar, it can trigger an insulin release anyway.
Skip dessert. Try to consider saying it for after dinner instead of mid-day.
Choose whole wheat grains instead of low-fiber options
The recipes in simple swap #1 will work great, but here are a few examples you'll need to check out. These options take a craving for a food-crashing meal and turn it into something that will keep you satisfied and alert all afternoon:
Simple Swap for Success 3: Fill You Nutritional Tank
Tip # 3 is all about getting the most nutritional bang for your buck! We can't eat perfectly all the time (and I don't recommend it…it usually backfires). Instead of giving yourself a hard time, try to eat well from the start of the day onward; this will help you have more flexibility when dinner rolls around. These recipes help you squeeze in some extra nutrition at lunch so you can feel good about your decision but also enjoy it too! These sides pair great with any traditional lunch item and help balance out the meal.
Need more ideas? In my search for a few recipes I found tons of healthy recipe compilations. Here are a few to get you started:
Need more ideas? In my search for a few recipes I found tons of healthy recipe compilations. Here are a few to get you started:
That's all for this month's Simple Swaps! I hope you found some inspiration to make your lunch nutritious and delicious. Which recipe is your favorite? What's your go-to lunch? What tip did you find most helpful? Leave it below!